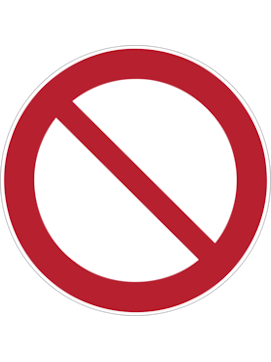 C37AC Es el call de ARDAM Ass. No somos los representantes de IARU en C3, esto lo hace URA. Su logo ha sido expresamente sacado de aquí, pues no merecen estar.
Esto no son discrepancias o diferencias de opinión como las "normales" en muchos lugares, aquí el problema es que ellos, URA, están anclados en normas de 30 años pasados. No mueven un dedo ni para que los radios puedan tener una mínima antena, también participaron directamente en anular nuestro call C37AC consiguiendo un nuevo reglamento que prohibía una licencia a cualquier otra asociación que no fuese la URA (2014), lo recuperamos después de trabajo de abogados en 2016.
No nos pregunten más por CEPT en Andorra, nosotros hemos trabajado mucho en favor de ello, pero URA y su junta y sus socios, informan negativamente al Gobierno, quienes les hacen caso. Su presidente de honor pero que sigue en ejercicio C31US, tiene cerrado C3 como el coto de radio en Europa. Públicamente dice que sus socios no quieren CEPT para C3 ni desean este derecho en el extranjero. No vale excusarse con la Orden de Malta, Monte Athos o Vaticano, estos no son estados, son entidades o jerarquías religiosas. Es triste y demencial.
Licencias para visitantes extranjeros en Andorra: Desde décadas, la legislación permite obtener un indicativo para operar desde C3, está legislado que URA es quién debe tramitar la solicitud y trasladarla a Gobierno para que se conceda un call, pues en 20 años esto no ha sucedido nunca, lo único que se ha permitido, (y como gran favor) ha sido dejar operar algunas horas una estación del club URA.
Denunciamos su último acto contra la ham radio en general. A nuestra solicitud de instalar un repetidor VHF-DMR (marzo 2022) insisten a telecomunicaciones en que no se conceda la licencia a ARDAM. Su mayor argumento es que debe ser para ellos (URA). Sucede que URA por ley, debe informar a Gobierno sobre la legalidad de todo lo relacionado con la radioafición, su informe dice textualmente "
esta responsabilidad ante la radioafición y las autoridades nacionales, debe corresponder solo a URA, como és y ha sido históricamente en nuestro País
". Esto ha sido la gota que colmó el vaso. Seguimos defendiendo este derecho citado claramente en el reglamento de C3.
Asociación A.R.D.A.M. Todos los socios. Feb. 2023.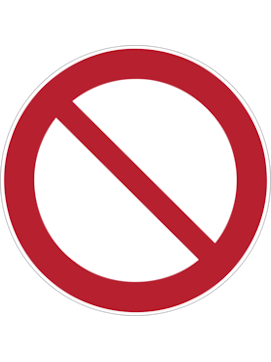 C37AC. This is the ARDAM association call. We are not the representatives of IARU in C3. This is done by URA. The URA logo has been expressly removed from here, as they don't deserve to be.
These are not discrepancies or differences of opinion as "normal" in many places. It is a different problem here. The problem is that URA, they are anchored in rules of 30 years ago. They don't even move a finger so that radios in Andorra can have a minimum antenna. URA also participated directly in annulling our call C37AC getting a new regulation that prohibited a license to any other association than URA (2014). We only got it back after lawyers work in 2016.
Please don't ask ARDAM, anymore about CEPT in Andorra. We have worked hard for it, but URA and its board and partners, report negatively to the government, who pay attention to them. Its honorary but who is still an executive president C31US has closed C3 as a kind-of radio preserve in Europe. Publicly he says that his partners do not want CEPT for C3 and do not want this right abroad. There is no point in making excuses with the Order of Malta, Mount Athos or the Vatican, these are not states, they are religious entities or hierarchies. It is sad and insane.
Regarding licenses for foreign visitors in Andorra, since decades, the legislation allows to obtain a callsign to operate from C3, it is legislated that URA is the one who must process the application and transfer it to the Government so that a call is granted, but in 20 years this has never happened, the only thing that has been allowed (as a great favour) has been to let operate a few hours a station of the URA club.
We want denounce his latest act against ham radio in general. In response to our request to install a VHF-DMR repeater (March 2022), they insist that ARDAM should not be granted a licence. Their main argument is that it should be for them (URA). It happens that URA, by law, must inform the Government about the legality of everything related to amateur radio, their report says textually "t
his responsibility to the amateur radio and the national authorities, should correspond only to URA, as it is and has been historically in our country
". This was the straw that broke the camel's back. We will continue to defend this right, which is clearly stated in the C3 regulation.
A.R.D.A.M. Ham Radio Ass. All associates. Feb. 2023.